One-key wake-up Function
As long as it is connected to the Switch for the first time, there is no need to reconnect it later. you can back to the game console by just pressing the Home button.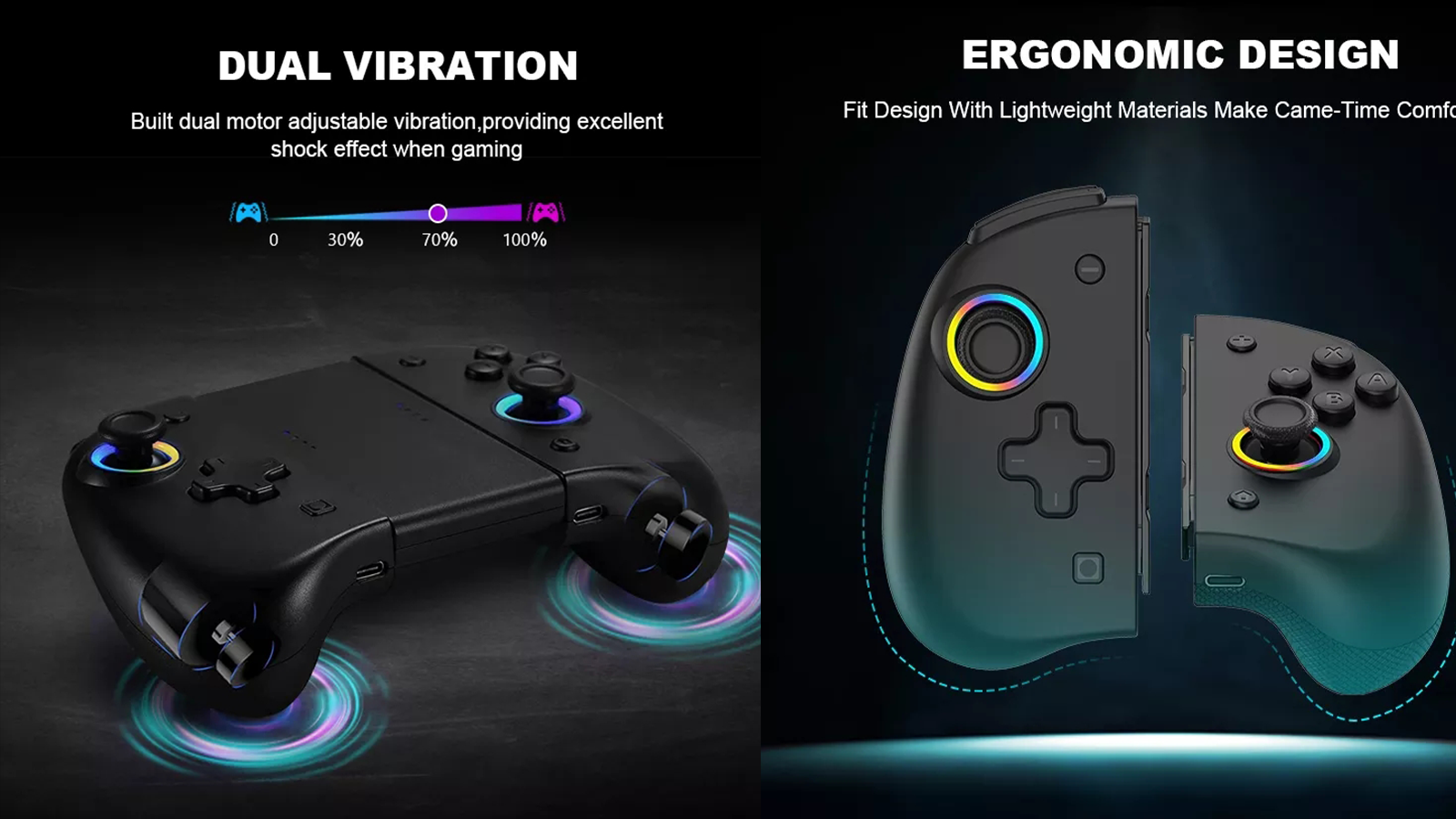 Double Shock & 6-Axis Gyro
4 levels of adjustable dual vibration motors that provide you excellent vibration feedback to enhance the game immersion. Built-in 6-axis gyro, somatosensory tracking flexible movement and direction change, speed, and precision, you can achieve highly accurate positioning and no input lag time.
Long Playing Time &Ergonomic Design
Built-in 500mAh lithium battery for this wireless joypad controller, the playing time can last up to 3-4 hours, Enjoy your game continuously. Ergonomic hand-fit design with Lightweight materials makes wired joycon controller game-time comfortable. Bigger buttons and joysticks avoid pressing other buttons by mistake.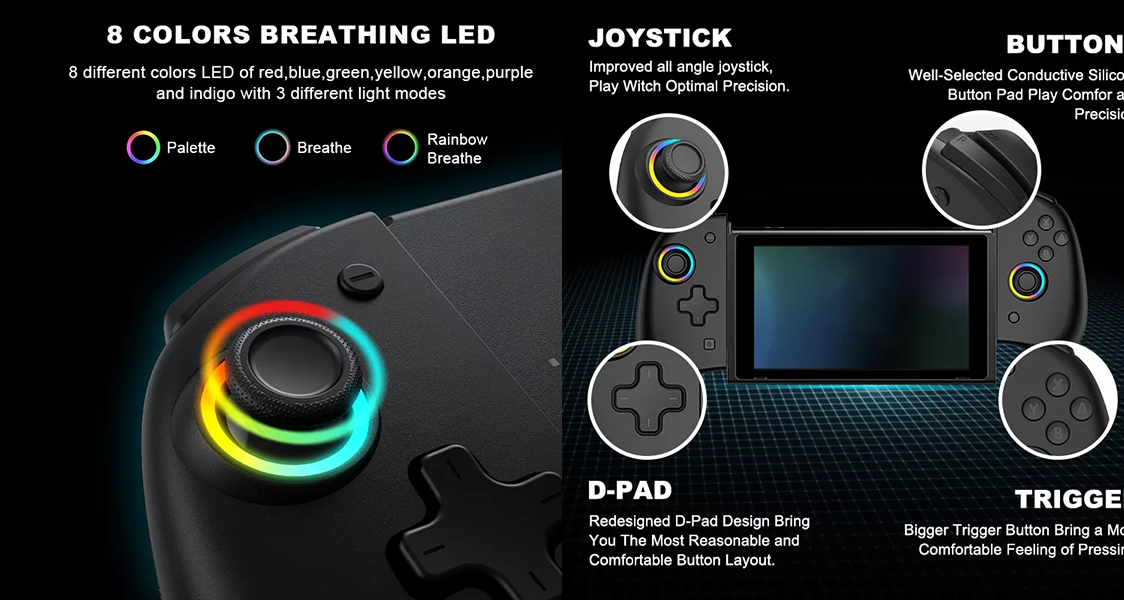 8 Color LED & 3 Modes Breathe
Well-designed Adjustable LED ring light of 8 different colors, greatly matches your style. The joycon controller has 7 colors & rainbow LED light, plus 3 different light modes: Single Colour Mode, Breathing Color, provide you fancy gaming environment and highlight your game atmosphere.
Adjustable Turbo & Mapping Function
In the TURBE MODE, experience firing multiple shots within one second, to get the advantage in a competitive game by firing much faster than your competitors. With the mapping function, you can set up one of the X/Y/A/B/Z/L..... buttons to map it on the rectangle button, making it easier to activate hard-to-reach buttons.