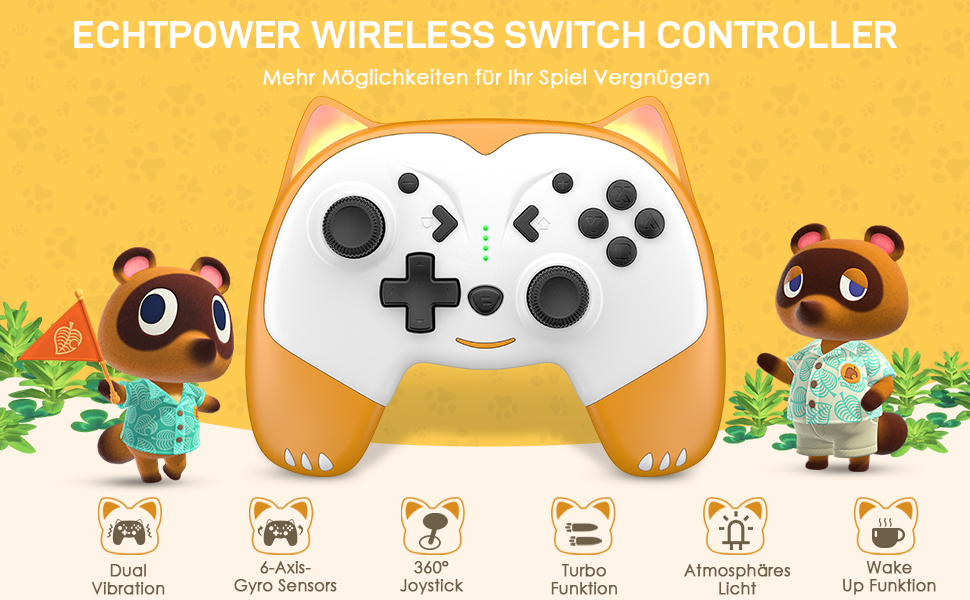 Cute look and ergonomic design
Designed based on the shape of the dog and brings you different visual effects, the light on the ear position offers 3 light modes, the controller with ergonomic design always keeps your hands in a relaxed position, also have a comfortable size and pressure points and you can play for hours without problems.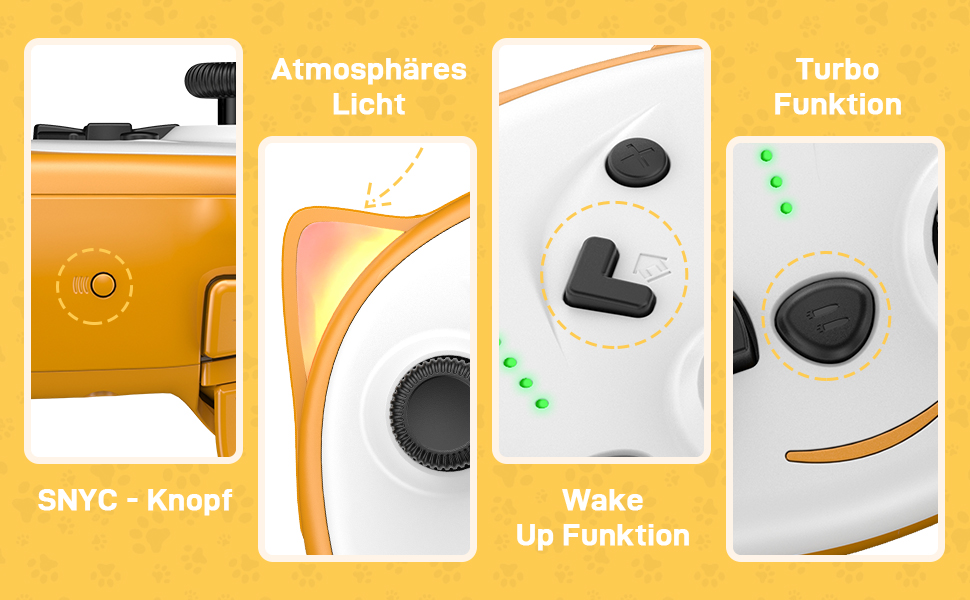 6 axis somatosensory and long battery life
Equipped with 6 gyroscope sensor, can detect any movement and then react quickly. This function helps you to control the game figure easier in the game such as "Mario Kart 8 Deluxe", built-in 300 mAh lithium battery can be approx. 8 hours continuously. Charging time is approx. 2 hours 5 minutes without input the controller automatically switches to sleep mode.

Adjustable vibration and turbo functions
Equipped with double motor and offers you 4 vibration strengths (100%/70%/30%/0%). The turbo function allows you to attack without having to press the buttons repeatedly, and even a beginner can easily win the game. There are 3 speed levels: 5 shots/s, 12 shots/s, 20 shots/s.