Up to 20 Hours of Battery Life
The pro controller for Nintendo Switch has a 600mAh rechargeable battery. Single charging time is about 2 hours, can support 8-10 hours of continuous use. Please read the user guide carefully before performing any operation.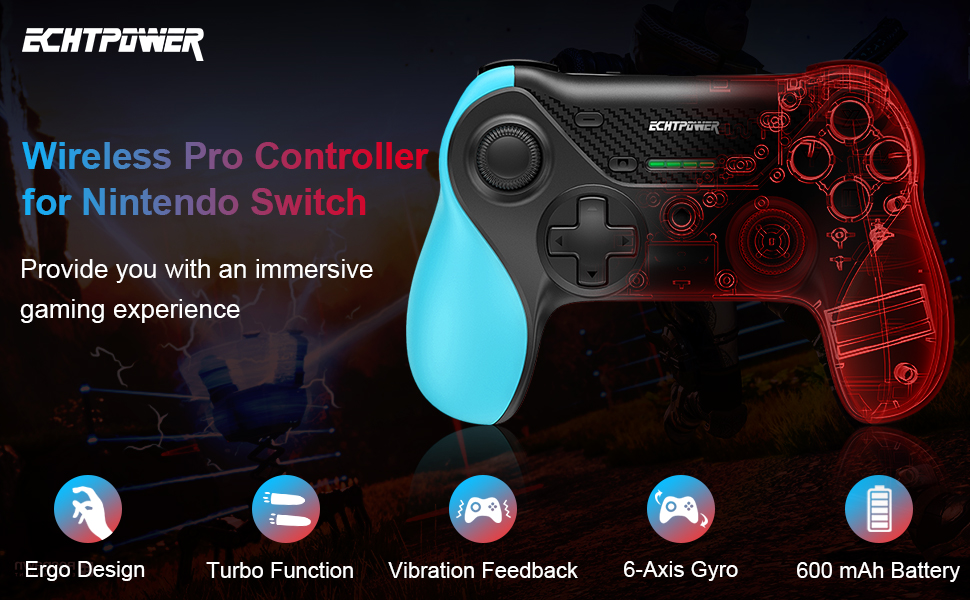 Ergonomic Design
The latest controller launched in 2021, that contains the comfortable ergonomic design, so that to maintaining the most comfortable state. The stylish and classic red and blue color scheme makes this pro controller stand out among many products.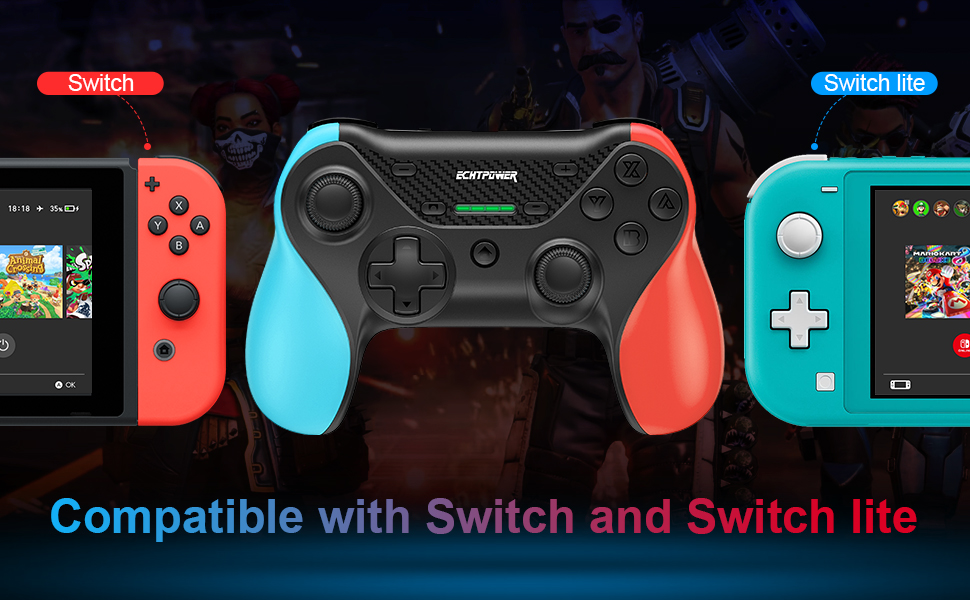 Freely Adjust the Vibration Intensity
Achieve a high-performance professional level. The six-axis gyroscope is designed to provide a precise motion control experience. Four levels of adjustable vibration intensity (100%-70%-30%-0%) to obtain the best comfort.
3 Level Adjustable Turbo
Support the Turbo function of A / B / X / Y / L / ZL / R / ZR button, as quickly as possible without needing to physically hit the button many times per second. And adjusting the Turbo speed by manipulating the turbo button and the right joystick.
One-click Quick Connection
There is a button on the back of the controller, just click it to quickly connect to the switch console. One-click quick response! Don't need to download any drivers or perform complicated operations.